Private Schools for Troubled Teens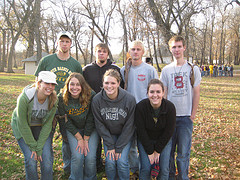 Parents with teenagers struggling in regular high schools may consider sending them to a private school. Private schools are much smaller with self-governing bodies and are best suited for youth with special educational needs.
There are special considerations for teens when determining if private schools would be appropriate. Those who desire to gain education in a particular career subject or faith not offered in public schools are ideal. Any student who cannot function in a regular classroom is likely to succeed in smaller classrooms or with one-on-one assistance. Private schools are not correctional facilities like Christian boarding schools or residential treatment centers. Therefore, teens with behavioral or emotional problems will not and cannot be accepted. Uncooperative adolescents will not be offered therapy and will only be expelled. Private schools lack treatment programs for those with drug or alcohol addictions. Still, they can help promote better behavior and maturity since they are smaller.
Private schools are best suited for those with special education needs. They offer many more options with children struggling with the standard curriculum in public schools. Some schools offer special education for students with language learning disabilities as Dyslexia. Others offer special help for students with attention deficits as ADD or ADHD as well as students with autism. One such example is the Goldberg Center For Educational Planning. A wide variety of learning styles are offered in private schools that are known to be effective and are specifically matched to students depending on the nature of their learning disabilities.
Private schools may be confused with boarding schools, but they are not the same. Boarding schools are for teens with emotional or behavior problems and/or substance addictions who require special therapy and treatment. Students here study and live on campus for a period of typically two years. Private schools are geared specifically for youths with special learning needs or who wish to pursue specific careers or religious studies not offered in typical public schools. They don't offer the extensive emotional support as boarding schools do.
Are private schools more effective than public schools? The biggest complaint shared about public schools is that kids of all personality types are mixed in the same learning environment. Innocent teens are not protected from bullies or drug users. Teens with addictions, behavior problems, or disabilities slip through the cracks since the public schools lack the staff or facilities to correct their problems. Public school staff may even refuse to intervene with problem teens fearing the school may be sued. Those who favor private schools do so because the learning is more structured and there are no bullies. There may be some teasing, but only in a mild, harmless manner. Students aren't prone to being influenced by peers who make bad decisions. Though some don't seem to notice much difference between the public and private schools, private schools are still favored by most.